Highland

High School




Class Of 1965
Getting Member Functions and Message Center
To Work Better for You
Unless you have a grandchild around who can show you how to make this website stuff work, things can get pretty daunting. A few classmates have wondered how they receive emails for some things and not for others, such as birthdays. There are a couple of tabs on the Homepage that you might want to visit just to make sure you are getting the information you want from the HHS website.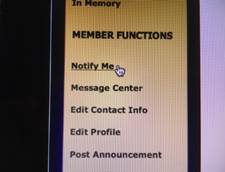 If you go to MEMBER FUNCTIONS, there is a tab underneath called NOTIFY ME.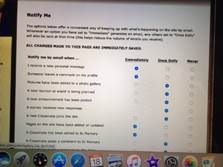 This allows you to choose which messages you want to be notified of and whether you want to get them immediately, once a day or never.
If you keep scrolling down, you get to something called PROFILE DESCRIPTIONS. Here is where you decide who you want to follow in the class. For those of you who are social butterflies, you can select everyone or you can go through and select only the classmates that you might have had a torrid affair with way back when.
Finally, at the very bottom, you have two more choices….when a profile is updated and when a classmate has an upcoming birthday. If you don't allow these messages to come to you, then you won't be sent a notification.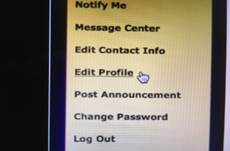 Next you should check out EDIT PROFILE. This is where you load pictures and brag about your wonderful grandkids who haven't helped you a bit with figuring this out.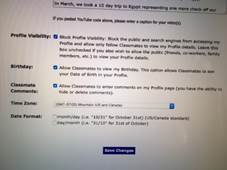 At the very bottom of this page, you need to check if you want public websites to find this profile information. (It is probably best to block this so only classmates can see the profile and not public search engines).
And finally, you can allow classmates to see your birthday. If you don't want classmates wishing you happy birthday, then you uncheck it. Why in the world you are trying to hide your age at this point in life, when we're all in the same boat, defies comprehension!