Highland

High School




Class Of 1965
We are sad to report that classmate Peggy Miller died Friday, May 18, 2018 after a long illness. Her obituary will be in the Sunday edition of the Albuquerque Journal. It will be posted here after it is printed.
SOME INTERESTING FACTS ABOUT
HIGHLAND HIGH SCHOOL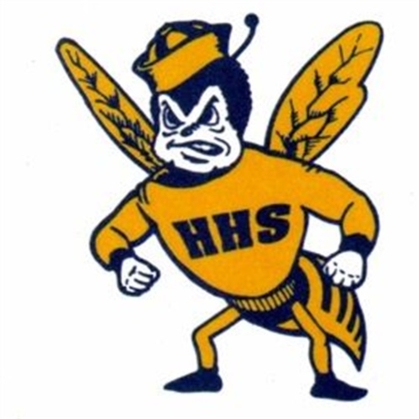 Highland's first days of registration were August 29-30, 1949
The first pep assembly for Highland took place in 1949 where the track is today.
Students took only four classes in 1949, they now take seven classes.
The "Highlight" newspaper broke tradition and was the first APS newspaper to sell ads in 1949.
In April of 1949 the first airing of a Highland football game appeared on KOB TV.
Established in the 1950's the JUG Club, Just for Girls, had the same responsibilities as the Senate.
Highland's biggest victory was in 1952 when the Hornets defeated Thomas Jefferson High School of El Paso Texas, 93-0.
Highland hosted the National Science Fair in 1963.
The 1964 Homecoming Queen was featured on the cover of Seventeen magazine.
In 1967 the seniors landscaped the student park and designated the walkway for seniors only
Mini-skirts were the latest fashion in 1967, but Highland girls were NOT allowed to wear them.
The NJROTC program was started in 1968 with 145 cadets.
President Nixon visited Highland in 1971 and spoke in the gym.
Highland celebrated and supported one of the first Black Student Union Assemblies in 1971.
The speech and debate team went by the name "The Super Flying Toads" in 1971.
In 1980, Highland had its own radio station called KHHS.
Coach Henry Sanchez was named National Track Coach of the Year in 1983.
The Highland preschool was established in 1985 to prepare students as future parents and childcare workers.
In 1988, dismissal was changed from 3:00 to 2:30.
The passing period was changed in 1990 from ten minutes to seven minutes.
Gary Sanchez was named National Track Coach of the Year in 2001.
Figge Hall is named after brothers Robert and Roger Figge, history teachers.
Highland is a cultural crossroads and the most diverse school racially in APS.
Highland High School is the basis of the Highland High in Beavis and Butthead, as creator Mike Judge grew up in Albuquerque.
Former Highland coach, Bill Gentry, has a legacy as one of the state's best-ever prep football coaches. He has 31 coaching years at Highland and seven at Eldorado. Bill Gentry won a state-record 305 games. Gentry has been inducted into the National Federation of State High School Associations Hall of Fame, the New Mexico High School Coaches Association, the National High School Athletic Coaches Association halls of fame, and the Albuquerque Sports Hall of Fame. At Highland, Bill Gentry's teams won state titles in 1963, '65 and '86. The most impressive stretch was from 1963 to '66, during which the Hornets lost just two games, both championship contests.
The 1969-70 school year was the first year girls were allowed to wear pants to school
When the Math building first opened in 1963, there was only a second story; the first floor was a parking garage
The Highland girls field hockey team was four time state champions in 1977-1980